Master of Science in Marriage and Family Therapy (MS-MFT)
The Master of Science degree in Marriage and Family Therapy is an applied program that focuses both on training excellent clinicians and competent researchers. Clinically, students are trained to work with diverse individuals, couples, and families on a wide variety of presenting issues, such as relationship troubles, trauma, depression, anxiety, and family of origin experiences. Students gain expertise working across the human lifespan, from multi-culturally informed relational/systemic perspectives so that they can intervene ethically and effectively in these family processes. The MFT program at Auburn University is accredited through the Commission on Accreditation for Marriage and Family Therapy Education (COAMFTE), meeting all educational and pre-graduation clinical hour/supervision requirements for licensure in Alabama as well as most other states. Students leave this two-year program ready to work in entry level family therapy jobs. Additionally, our MFT/M.S. graduates are prepared to and often successfully pursue doctoral training at Auburn or elsewhere.


Program Overview
Students are provided with clinical experience both on campus and at paid internship and clinical assistantship sites across Central and East Alabama (Tuskegee, Alex City, Phenix City, Opelika, Valley and Montgomery). The AU MFT Program partners with the Family and Children's Services, East Alabama Mental Health Center providing child and family therapy for clients across a five county catchment area; Circle of Care, a Family Resource Center providing a wide variety of services, including therapy services for lower income couples and families in primarily in Chambers County, Alabama; Twin Cedars Inc. providing therapeutic supervised visitation as well as couple & family therapy for families in Lee County through the Keeping Families Connected program; I Am My Brother's Keeper (IAMBK), offering couple and family therapy for program participants in Tuskegee and Lee County; and the Alabama Department of Youth Services offering multi-family group therapy for incarcerated juvenile sex offenders and their families at Mt. Meigs, Alabama.

Months 1-4: Students observe therapy sessions and participate in role play exercises as they begin to integrate theoretical and clinical issues. Students begin working on thesis.

Months 5-12: Includes an intensive period of clinical application during which students receive didactic training in specific therapy models, carry a limited client case load and receive live supervision from the clinical faculty at the AU MFT Center. Students continue working on their thesis and propose.

Months 12-24: Students continue to see clients at the AU MFT Center while completing the bulk of their clinical hours during an internship placement in the community. Students finish and defend their thesis.


Admission
Six students per year are accepted; consequently, admission to this program option is intensely competitive. The deadline to apply is December 14, 2023 for fall matriculation August 2024. Find out more information about important requirements and deadlines.

To review the demographic breakdown of our 2021-22 cohort of MFT Faculty, Supervisors and Students click here. Additionally, Graduate Achievement Data for our graduate program can be reviewed by activating the following: COAMFTE 2022 Graduate Achievement Data Disclosure Table for AUBURN UNIVERSITY MFT

View MFT Program Handbook

Assistantships, Financial Aid, and Internships
Since 1985, every accepted MFT student, who requested assistantship support, has received a graduate assistantship that includes a generous stipend. Since AU began their tuition waiver program each student's assistantship has qualified them for a full tuition waiver. For more information on the Graduate School Assistantships, click here and for Graduate Tuition Fellowships, click here. There are also many other funding and financial opportunities found on the Graduate School website.

In addition to the above opportunities, students in the program complete a 12-month externship as well as continue to carry a caseload at our on-campus MFT Center where they receive live supervision on a weekly basis for the five semesters of their clinical assignment at the AU MFT Center. The externships are at various clinical agencies in the community and offer many diverse experiences. Unique to Auburn's MFT programs, these positions are paid, which the majority of MFT programs in the country are unable to offer.

Required Coursework and Program Sequencing
Graduates of this program complete at least 500 therapy hours, 250 of which must be relational. They also will receive at least 100 hours of supervision (individual and group), though most receive at least double that number. Fifty of the supervision hours must be via direct observation (live or videotaped). The thesis process should begin right away to avoid graduating later than advertised and may take 2 or 3 semesters.

Breakdown of Coursework
| | | | |
| --- | --- | --- | --- |
| HDFS Core Requirements | | | 4 credits |
| Marriage and Family Therapy (MFT) Requirements | | | 30 credits |
| Research Methods/Statistics | | | 3 credits |
| MFT Internship | | | 9 credits |
| Thesis | | | 4 credits |
| Minimum Total (Beyond the Bachelor's Degree) | | | 50 credits |
Auburn MFT Program Sequence of Courses


Year 1
Year 2
Fall
HDFS 7600: Systems Theory & Theoretical Models of MFT (3)
HDFS 7601: Pre-Clinical Practicum (Lab) (1)
HDFS 7050: Research Methods for HDFS/Stats I (3)
HDFS 7030: Lifespan Development (3)
HDFS 7930: Seminar in HDFS (1)

Total Credit Hours: 11

HDFS 7640: Couples and Sex Therapy (3)
HDFS 7920: Clinical Internship (Lab) (3)
HDFS 7650: Ethical and Professional Issues in MFT (3)
HDFS 7990: Research and Thesis (1)

Total Credit Hours: 10

Spring
HDFS 7620: MFT Clinical Issues: Family Systems (3)
HDFS 7621: Clinical Practicum (LAB) (1)
HDFS 7680: Systemic Assessment, Diagnosis and
Treatment of Psychopathology (3)
HDFS 7670: Individual, Couple, and Family Dynamics of Addiction,
Recovery, and Treatment (3)

Total Credit Hours: 10

HDFS 7920: Clinical Internship (Lab) (3)
HDFS 7660: Collaborative Care and Psychopharmacology (3)
HDFS 7990: Research and Thesis (1)
HDFS 7651: Professional Issues in MFT (1)

Total Credit Hours: 7

Summer
HDFS 7630: Critical Issues in Family and Cultural Diversity (3)
HDFS 7631: Clinical Practicum (Lab) (3)
HDFS 7610: Trauma and Crisis Intervention (3)
HDFS 7990: Research and Thesis (1)

Total Credit Hours: 8

HDFS 7920: Clinical Internship (Lab) (3)
HDFS 7990: Research and Thesis (1)

Total Credit Hours: 4



Admission to the AU MFT Program
The Auburn MFT program accepts a total of six students per year; consequently, admission to the program is intensely competitive. Students are only admitted to begin this degree program in the fall semester and due to the intense nature of the training, students are only admitted for full-time study.

The application deadline is December 15, 2022 for fall matriculation of the following year. Click here to apply.

Application Process
The AU MFT program employs a two-step application process.

Step 1: Applicants submit an online application by December 15, 2022.

Step 2: AU MFT faculty review all applications and the top candidates are invited to submit an interview video. Faculty watch all videos and select the final cohort from this sub-pool of applicants.

Video Interview
At the AU MFT Program, we respect the time and the financial strain that students experience in the graduate application process—application fees and interview travel expenses add up quickly. For that reason, we strive to alleviate these by enabling prospective students to take part in a video interview. Invited candidates will be given a few questions to answer and submit a video. This process allows us to meet each candidate and see which students would be a good fit. We believe this process is more equitable and inclusive as it gives all applicants the chance to participate in the interview phase of our application process regardless of their financial situation or geographic location.

We also believe that students should pick the program that is the best fit for them. We recognize that most applicants apply to multiple graduate programs and that on-campus experiences often play a vital role in their final decision-making process. Students interviewing for our program who would like an on-campus experience are more than welcome to visit campus, stay with a current student, sit in on classes, and meet with faculty! When you visit Auburn MFT Program after being accepted, there is no hoop-jumping, anxiety, or stress about trying to put your best foot forward. You come with all of the cards: 1) You have been accepted, 2) You have funding that includes full tuition waiver, 3) You will have multiple paid internship options to choose from when setting up your clinical training process. Our faculty and students are also happy to speak with potential applicants by email or phone – to arrange either an on-campus visit or phone call, contact Scott Ketring, Ph.D. the MFT program director.


MFT Faculty
With a 4:1 student to faculty ratio, Auburn MFT students enjoy close working relationships with the program's core faculty and benefit from their diverse perspectives and experiences. The MFT faculty teach most of your required courses and provide the majority of your on-campus clinical supervision. In addition to working with AU MFT masters students, the core MFT faculty also work with doctoral students in the department of Human Development and Family Science . All three faculty members hold doctoral degrees in Marriage and Family Therapy from COAMFTE accredited programs and are AAMFT Approved Supervisors. They are active members of state, national, and international professional organizations and maintain robust programs of research.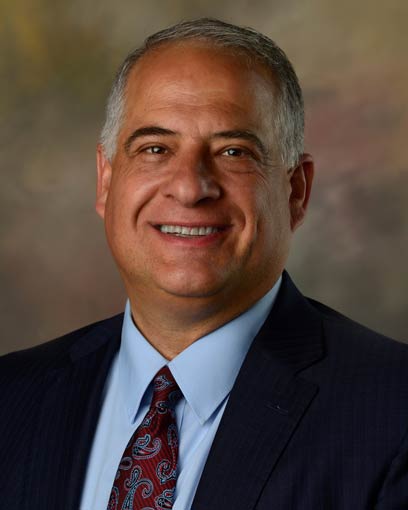 Scott Ketring, Ph.D., LMFT, Program Director
Scott Ketring graduated from the COAMFTE accredited marriage and family therapy Ph.D. program at Kansas State University and joined the Auburn faculty in 1999. His research interests include collaborative trauma, abuse and neglect, MFT process and outcome research, factors of therapeutic success, and marriage and relationship education.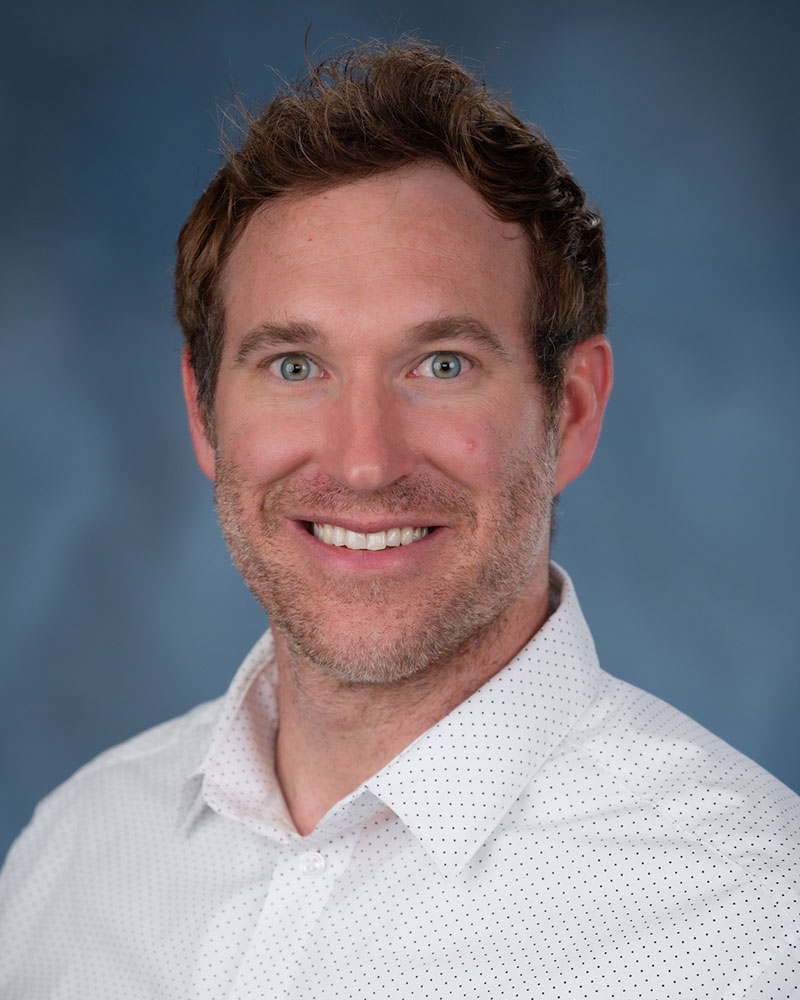 Josh Novak, Ph.D., LMFT
Josh Novak graduated from the COAMFTE accredited marriage and family therapy Ph.D. program at Brigham Young University and joined the Auburn faculty in 2019 prior to 3 years at Utah State University's MFT program. His research interests are focused on the nexus of couple relationships and health behaviors, couple management of chronic illnesses, bioregulation and mental health, and MFT process research.